She's Beautiful When She's Angry – Film Review
A Film Review by Rachel Flanagan.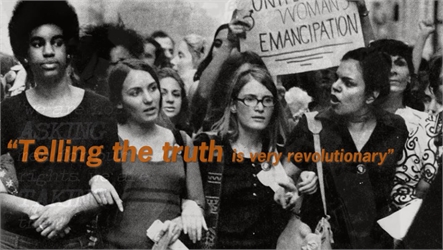 Women are often viewed as elegant and glamorous, but like most historical events, it has not always been that way.  Filmmaker Mary Dore set out to make the documentary film, She's Beautiful When She's Angry, chronicling the start of the feminist movement.  "We felt like we were changing the world," said one of the original movers and shakers in the movement, and she was right. She's Beautiful, time travels back through the early years of the feminist movement, roughly 1966 to 1971 with the women who did not just feel like they were changing the world, but did.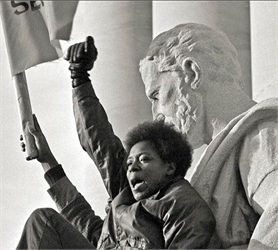 Dore's film covers the birth of the National Organization for Women, protesting the 1968 Miss America Pageant, creating "Our Bodies, Ourselves," marches and poetry readings among other historical events. The film embraces the rifts in the movement from race, class and the lesbian "Lavender Menace" to discussions of sex, abortion, childcare and work.   Crisscrossed between the historical footage are interviews with Betty Friedan, Kate Millett, Rita Mae Brown, Susan Brownmiller and other key women in the movement recording their recollection of the societal evolution that they helped mold.
While She's Beautiful offers a lot of information, it gets the point across without any frills.  It is an important part of history, not just women's history.  The pioneers of the women's movement made a huge leap and paved the way for women of the future and for that we can celebrate.  However, though the women began with inspired gusto even they realize that their dreams of equality and fairness have not been fully realized.  She's Beautiful When She's Angry will show you how far we have come and how far we have stepped back from the legacy of the feminist revolution and perhaps help inspire another group of women to become the pioneers of a new wave in feminism.  She's Beautiful is currently playing in festivals and theatres through other select US Cities and will be available on DVD in March 2016 and streaming early 2016.  sbeautifulwhenshesangry.com/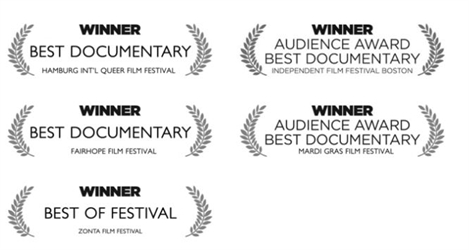 Mary Dore's film appeared as an event selection at the beautiful Ebell of Los Angeles.  The Ebell Clubhouse and Wilshire Ebell Theatre was built in 1927 in the Mid-City section of Wilshire and is host to Special Events, Weddings, Theatrical, Musical and Film productions.  The Ebell Women's Club is an educational and philanthropic organization founded by women of Los Angeles in 1894.  Like the women of the feminist movement, the Ebell has a historical legacy.
Photo courtesy of The Ebell of Los Angeles.
http://ebellla.org/
---
Posted By Rachel Flanagan on January 20, 2016
See the full review on Discover Hollywood by clicking Here.